It's time to stop feeling stuck in your life and your emotions.
It's time to evolve into the best version of you.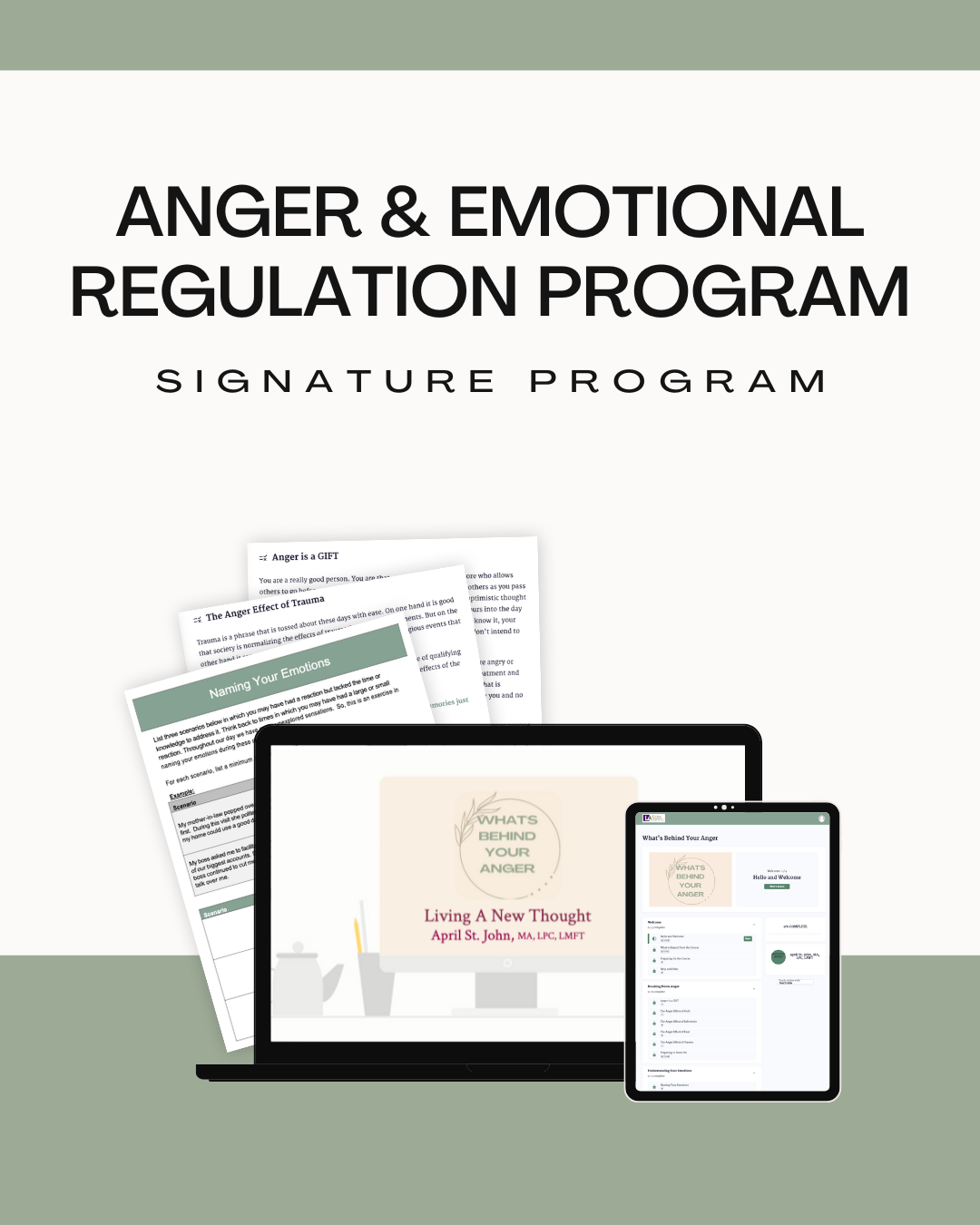 Signature Program

This program will be invaluable to the woman who is tired of feeling emotionally stuck. Always helping others but doesn't seem to feel support in turn. Everyone can learn on you but you feel you have no one to lean on.
You will get the following:
Access to a comprehensive online course (includes downloads/PDFs and interventions)
Six 90-minute video coaching sessions
Clinical insight from a Licensed Psychotherapist

You will learn the following:
The four hidden components of your anger
Explore feelings of guilt and inferiority
Uncover hidden fears
Correlations between past traumas and current behaviors
Understand your relationship with rejection
How to identify and regulate your feelings & emotions
And more...

Frequently Asked Questions
Can I get a refund if I'm unhappy with my purchase?
If you are unsatisfied with your bundle, reach out to us to see if your purchase is eligible for a refund.
As stated in Teachable's Terms of Use, Bundles that contain coaching and/or digital downloads ARE NOT covered by Teachable's 30-day student refund policy. As such, we highly recommend that you add your own refund policy here.
My bundle includes coaching. How do I schedule my appointment?
Upon purchasing a bundle that includes coaching, you'll receive further instructions on how to book a time for your appointment.